Monthly Promotions & Product Spotlights
Smart Water Heaters
Rheem is making hot water smarter
New Smart features make Rheem's water heaters a favorite not only for homeowners but plumbers, too!
In 15 seconds, LeakSense technology can detect any leak large or small

The homeowner is immediately notified via their smart phone

Installs in the same space as a traditional water heater, so it's an easy upgrade replacement

Plumbers love the ease of diagnosing any issues through their Contractor App

Replacing a valve takes moments without having to touch plumbing
Our team of experienced salespeople can point you in the right direction - whether you're a homeowner that is curious to learn more or a veteran plumber who needs to know what we have in stock today. Whether new construction, remodel, or replacing an old water heater, Wiseway can guide you to the right water heater for you.
(Are you a commercial plumber that would like to use Rheem's commerical water heater cross-reference tool? Click below!)
Commercial Water Heater Cross Reference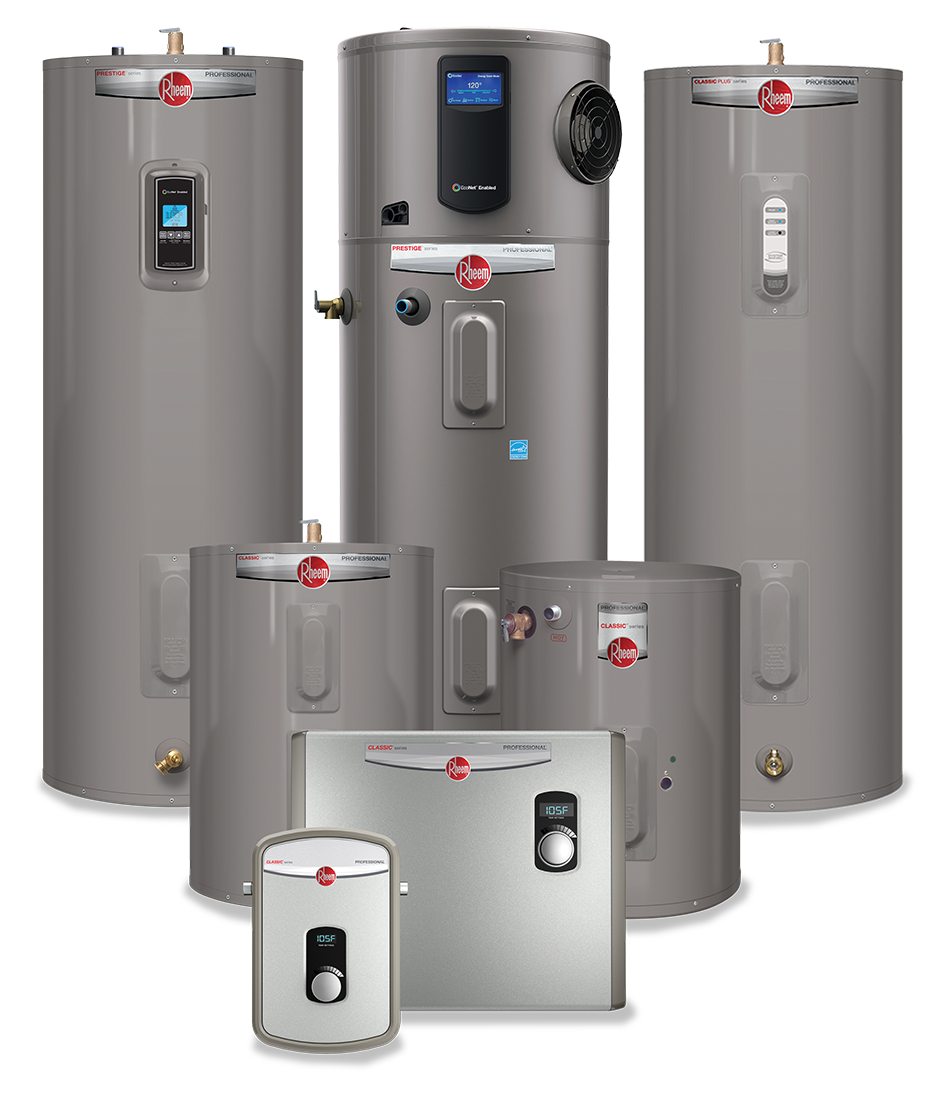 Check out our featured Rheem products below!
Can't find what you're looking for? Contact your nearest branch today!